Michel Lapensée, born in Verdun in 1947, Michel Lapensée started painting at age nine. After high school he studied in advertising at Studio 5316 and at the Famous Artist School. During the day he worked as a postman to pay for his education and continued this trade for 12 years. After organizing himself three solo exhibitions, he finally realized his dream, in 1977, of devoting his full time to painting.

Self-taught artist and versatile painter Michel Lapensée masters portraits, urban scenes as well as still lives and anecdotal scenes. He is equally at home in oil, pastel and watercolors and he possesses a single objective: to paint for his pleasure. His vision is both global and rich in detail. None of his paintings reflect a quick treatment because a scene has no value for him unless it... talks. While in Limoges, France he learned porcelain painting.

Since 1984, his name was linked to the Montreal Canadiens for whom he has produced important works. He has painted portraits of many personalities such as Maurice Richard, Jean Béliveau, Guy Lafleur, Serge Savard, Mario Lemieux, Mohamed Ali, Céline Dion and many others. His works hang in many private and corporate collections: Bell Canada, Shell Canada, Montreal Canadiens, Washington Capitals, Colorado Avalanches, Royal Bank, Bombardier, Société des Alcools du Québec, Provigo, Réno-Dépot, Loblaws, NHL, Hydro-Québec.
-Vallée 89; Vallée 93; Bruens 91; Collectionneur 90, vol. VII, # 26, pp. 70-73;
-Roussan 89; Bruens; Collectionneur 89, vol. VI, # 24, pp. 84-85; Magazin'art Biennial Guide 2000-2001;
-Robert 83; Bruens 88; Magazin'art Biennial Guide 2002-2003; Artistes plasticiens par Comeau;
-Biographical Index of Artists in Canada; Saguenay-Lac-Saint-Jean en peinture;
-Monde des enfants; Pluralisme au Québec; Sales Index 1989-90; Dictionary of Canadian Artists, vol. 3, p. 23A;
-Marché de la peinture au Québec 1991/1992; Charlevoix en peinture; Collection d'art de la Ville de Gatineau -- 2019)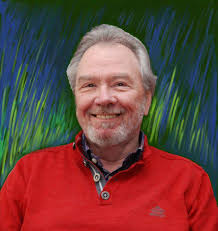 Michel Lapensée, né à Verdun en 1947, Michel Lapensée a commencé à peindre à neuf ans. Après le lycée, il étudie la publicité au Studio 5316 et à la Famous Artist School. Le jour, il travaille comme facteur pour payer ses études et continue ce métier pendant 12 ans. Après avoir organisé lui-même trois expositions personnelles, il réalise enfin son rêve, en 1977, de se consacrer à plein temps à la peinture.
Artiste autodidacte et peintre polyvalent, Michel Lapensée maîtrise aussi bien les portraits, les scènes urbaines que les natures mortes et les scènes anecdotiques. Il est aussi à l'aise à l'huile, au pastel qu'à l'aquarelle et il n'a qu'un objectif : peindre pour son plaisir. Sa vision est à la fois globale et riche en détails. Aucune de ses toiles ne reflète un traitement rapide car une scène n'a de valeur pour lui que si elle... parle. Pendant son séjour à Limoges, en France, il a appris la peinture sur porcelaine.
Depuis 1984, son nom est lié aux Canadiens de Montréal pour lesquels il a réalisé d'importantes œuvres. Il a peint les portraits de nombreuses personnalités telles que Maurice Richard, Jean Béliveau, Guy Lafleur, Serge Savard, Mario Lemieux, Mohamed Ali, Céline Dion et bien d'autres. Ses œuvres figurent dans de nombreuses collections privées et corporatives : Bell Canada, Shell Canada, Canadiens de Montréal, Capitals de Washington, Avalanches du Colorado, Banque Royale, Bombardier, Société des Alcools du Québec, Provigo, Réno-Dépôt, Loblaws, NHL, Hydro-Québec.
-Vallée 89; Vallée 93; Brûens 91 ; Collectionneur 90, vol. VII, n° 26, p. 70-73 ;
-Roussan 89; Bruen; Collectionneur 89, vol. VI, n° 24, p. 84-85 ; Guide Biennale Magazin'art 2000-2001 ;
-Robert 83; Bruens 88; Guide de la Biennale Magazin'art 2002-2003 ; Artistes plasticiens par Comeau;
-Index biographique des artistes au Canada; Saguenay-Lac-Saint-Jean en peinture;
-Monde des enfants; Pluralisme au Québec; indice des ventes 1989-90 ; Dictionnaire des artistes canadiens, vol. 3, p. 23A;
-Marché de la peinture au Québec 1991/1992; Charlevoix en peinture; Collection d'art de la Ville de Gatineau -- 2019)