Jacques Firmin Beauvarlet, né à Abbeville le 25 septembre 1731 et mort à Paris le 7 décembre 1797, est un graveur français.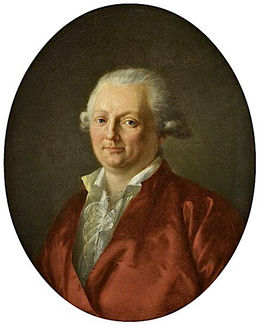 Connu surtout pour ses portraits, il a gravé d'après la plupart des peintres de son temps. Une fois sa vogue fut passée, ses œuvres ont été diversement appréciées.
Beauvarlet choisit de ne pas poursuivre le métier de marchand tapissier de son père et se fait placer chez un graveur de sa ville natale. En 1750, il se rend à Paris, où il entre dans l'atelier de son compatriote Robert Hecquet, qui le juge « dégrossi, mais répugnant au travail, bizarre de caractère et promettant peu ».
Beauvarlet entre ensuite chez Charles Dupuis, puis chez Laurent Cars, dont il devient l'un des meilleurs élèves. Ses gravures d'après Luca Giordano assurent sa notoriété et lui valent d'être agréé en 1762 par l'Académie royale de peinture et de sculpture, dont il est élu membre en 1765.
Ses portraits surtout sont appréciés. Dans les figures qu'il grave d'après Nattier, van Loo, Vien, il « rompt les tailles dans les chairs et les pointille finement de manière à donner l'illusion de la peau ». On lui reproche néanmoins de faire « des ouvrages péniblement léchés, reluisants et terminés au point de fatiguer les yeux ». Lorsque paraît une série de sept estampes intitulée L'Histoire d'Esther, d'après Jean-François de Troy, l'auteur des Mémoires secrets émet sur son œuvre un jugement nuancé.
Beauvarlet avait épousé en 1761 la fille d'un acteur de la Comédie-Française, Catherine-Françoise Deschamps, elle aussi adepte du burin. Devenu veuf en 1769, il épousa sa belle-mère, qui mourut dix ans plus tard. Remarié en 1787, il perdit encore sa troisième femme. Sur la fin de sa vie, il se retira à la campagne, où il fut victime d'une maladie « qui tourna bientôt en état de langueur ». Revenu à Paris pour se faire soigner, il y mourut à l'âge de 66 ans.
L'œuvre de Beauvarlet compte environ 120 pièces. Outre les artistes déjà cités, il a notamment gravé d'après François Boucher, Sébastien Bourdon, François-Hubert Drouais, Jean Honoré Fragonard, Jean-Martial Frédou, Jean-Baptiste Greuze, Claude Joseph Vernet.
Il a eu, entre autres, pour élèves Pierre Audouin, Louis Binet, François-Rolland Elluin, Jacques Lavallée, Pierre Maleuvre, Carlo Antonio Porporati et Glairon-Mondet. L'abbé Dairaine a publié un catalogue de ses œuvres en 1860 à Abbeville.
Il était apparenté au célèbre organiste Jean-Jacques Beauvarlet dit Charpentier.
François Boucher, né le 29 septembre 1703 à Paris où il est mort le 30 mai 1770, est un peintre français, représentatif du style rococo.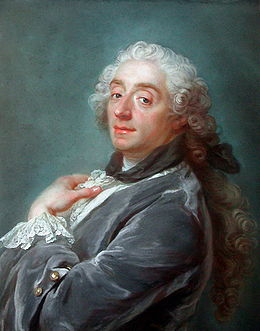 Maître particulièrement prolifique1, Boucher a abordé tous les genres : peinture religieuse, sujets mythologiques, scènes rustiques, paysages, animaux, décorations de monuments et de maisons particulières, modèles de tapisserie. C'est peut-être le plus célèbre peintre et artiste décoratif du XVIIIe siècle, dont on a pu dire qu'il était l'un des génies les plus purs. Il estimait lui-même, un an avant sa mort, avoir produit plus de dix mille dessins, mais trouvait encore le temps de travailler dix heures par jour à des représentations idylliques et voluptueuses de thèmes classiques, mythologiques et érotiques, d'allégories décoratives et de scènes pastorales. Nombre de ces toiles, réalisées pour la décoration intérieure, constituent des paires ou des séries 2,3. Il était peintre de la cour de Louis XV et le favori de la marquise de Pompadour, dont il a peint plusieurs portraits.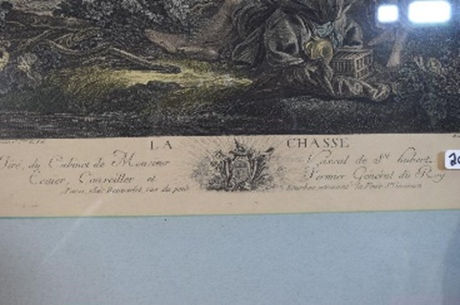 <![if !supportLists]> 1) <![endif]> Collection le British Museum acquisition; 1878
<![if !supportLists]> 2) <![endif]> Collection Musée du Louvre
INVENTAIRES : Collection Edmond de Rothschild, 5970 LR/ Recto
Gravé par : BEAUVARLET Jacques Firmin, École française

La chasse : Vers 1765, Gravure

ETAT :
Épreuve du 2e état

TECHNIQUES :
eau-forte - burin
ATTRIBUTION ACTUELLE :
Gravé par BEAUVARLET Jacques Firmin
Gravé d'après BOUCHER François

TECHNIQUES ET DIMENSIONS :
État avant la lettre, avec les armes. Filigrane : 'T (puits) Dupuy... Auvergne 1742'
Dimensions à la feuille : H. 00,601m ; L. 00,456m
Dimensions au coup de planche : H. 00,508m ; L. 00,373m
Dimensions au trait carré : H. 00,457m ; L. 00,350m


HISTORIQUE :
Œuvre conservée dans le portefeuille n°221 du baron Edmond de Rothschild jusqu'en 2019.
Dernière provenance : Rothschild, baron Edmond de
Mode d'acquisition : don
Année d'acquisition : 1935

COMMENTAIRE :
Pendant de la 'Pêche' (5971 LR). On connaît trois états de cette planche, dont un 1er état d'eau-forte pure. La signature 'Boucher Pinxit 1er Ptre du Roi' visible dans le 3e état, indique que les compositions ont été exécutées à partir de 1765. Un tableau, signé et daté 1766, passait aux ventes prince de Conti, 1777, et Féral, 14 mai 1877. Le musée Boucher de Perthes à Abbeville conserve probablement un 4e état avec les mêmes signatures. On le rapproche également de l'esquisse peinte conservée au Louvre 'L'Oiseau pris dans les filets'. Cette composition a également servi de décor à un vase de Sèvres, New York, S.H. Kress Foundation. (in P. Jean-Richard, Inventaire général de gravures de l'École française 'L'œuvre gravé de François Boucher dans la Collection Edmond de Rothschild', Paris 1978, p.98, n°291). Le Blanc, 1854, I, p. 225, n° 73 ; Dairaine, 1860, n° 43 ; Portalis et Béraldi, 1880, I, 1ère partie, p. 136 à 149, n° 8 ; Delignières, 1891 ; Macfall, 1908, repr. p. 98 ; Roux, 1933, II, p. 245, n° 80 ; cat. exp. Paris, 1971, p. 59, n° 37.

INDEX :
Lieux : Abbeville, Musée Boucher de Perthes, œuvre en rapport, Sèvres, Manufacture, œuvre en rapport, Paris, Musée du Louvre, département des Arts graphiques, Cabinet des Dessins, œuvre en rapport, New-York, S.H. Kress Foundation, œuvre en rapport
Personnes : Boucher, François, œuvre en rapport



<![if !supportLineBreakNewLine]>
<![endif]>
Jacques Firmin Beauvarlet, born in Abbeville on September 25, 1731 and died in Paris on December 7, 1797, is a French engraver.
Known above all for his portraits, he engraved after most of the painters of his time. Once his vogue had passed, his works were variously appreciated.
Beauvarlet chose not to pursue his father's trade as upholsterer and was placed with an engraver in his hometown. In 1750, he went to Paris, where he entered the studio of his compatriot Robert Hecquet, who considered him "rough, but repulsive to work, odd in character and promising little".
Beauvarlet then joined Charles Dupuis, then Laurent Cars, where he became one of the best students. His engravings after Luca Giordano ensured his notoriety and earned him approval in 1762 by the Royal Academy of Painting and Sculpture, of which he was elected member in 1765.
His portraits especially are appreciated. In the figures that he engraves after Nattier, van Loo, Vien, he "breaks the sizes in the flesh and dots them finely so as to give the illusion of the skin". He is nevertheless criticized for doing "works painfully licked, shining and finished to the point of tiring the eyes". When a series of seven prints titled The Story of Esther, after Jean-François de Troy, appeared, the author of the Mémoires secrets issued a qualified judgment on his work.
Beauvarlet had married in 1761 the daughter of an actor of the Comédie-Française, Catherine-Françoise Deschamps, also a follower of the burin. Widowed in 1769, he married his stepmother, who died ten years later. Remarried in 1787, he again lost his third wife. At the end of his life he retired to the country, where he fell victim to an illness "which soon turned into a state of languor." Returned to Paris for treatment, he died there at the age of 66.
Beauvarlet's work consists of around 120 pieces. In addition to the artists already mentioned, he notably engraved after François Boucher, Sébastien Bourdon, François-Hubert Drouais, Jean Honoré Fragonard, Jean-Martial Frédou, Jean-Baptiste Greuze, Claude Joseph Vernet.
He had, among others, for students Pierre Audouin, Louis Binet, François-Rolland Elluin, Jacques Lavallée, Pierre Maleuvre, Carlo Antonio Porporati and Glairon-Mondet. Abbé Dairaine published a catalog of his works in 1860 in Abbeville.
He was related to the famous organist Jean-Jacques Beauvarlet dit Charpentier.
François Boucher, born September 29, 1703 in Paris where he died May 30, 1770, is a French painter, representative of the Rococo style.
A particularly prolific master1, Boucher approached all genres: religious painting, mythological subjects, rustic scenes, landscapes, animals, decorations of monuments and private houses, tapestry models. He is perhaps the most famous painter and decorative artist of the 18th century and has been said to be one of the purest geniuses. He himself estimated, a year before his death, to have produced more than ten thousand drawings, but still found time to work ten hours a day on idyllic and voluptuous representations of classical, mythological, and erotic themes, decorative allegories and of pastoral scenes. Many of these canvases, made for interior decoration, constitute pairs or series 2,3. He was a painter to the court of Louis XV and the favorite of the Marquise de Pompadour, of whom he painted several portraits.